Rarible is an Ethereum-based platform that facilitates the creation, sale, and purchase of ownership rights to digital works of art via non-fungible tokens (NFTs). Rarible uses two NFT token standards: ERC-721and ERC-1155. The former allows for the creation of one-off unique items, while the latter allows for the creation of multiple editions of an item.
Although Rarible's NFT platform launched as a centralized operation, its creators plan to gradually decentralize it over time, eventually ceding control to a decentralized autonomous organization (DAO) that will be run by the Rarible community. Rarible plans to achieve this via its RARI governance token, which gives users the right to participate in the governance of the platform. In 2021, Rarible announced that it would launch a marketplace on Dapper Labs' Flow blockchain, which is designed to host applications and facilitate speedy transactions.

How to work with Rarible?
To utilize Rarible's Ethereum-based NFT marketplace, you must first have connected with an Ethereum wallet such as Metamask, Argent, or Coinbase wallet as well as some ether (ETH).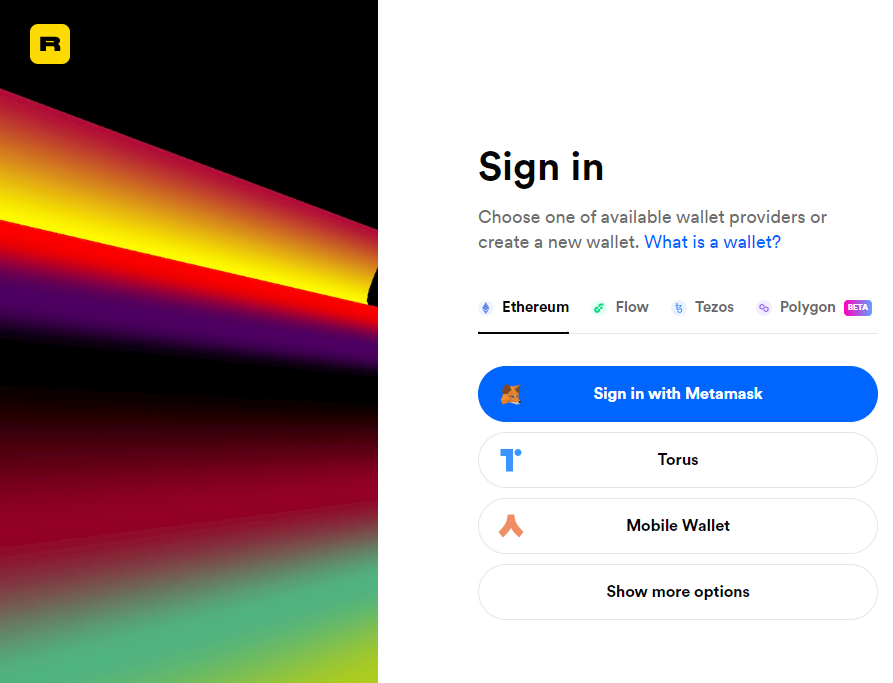 Once you've linked your wallet, you can browse the NFT marketplace for items to purchase. The platform displays many top sellers and NFT art collections, and allows you to search for NFTs in variety. NFT sellers can choose whether to set a fixed sale price for their asset, or to conduct an auction. You can buy for the fixed price or place a bid with other buyers.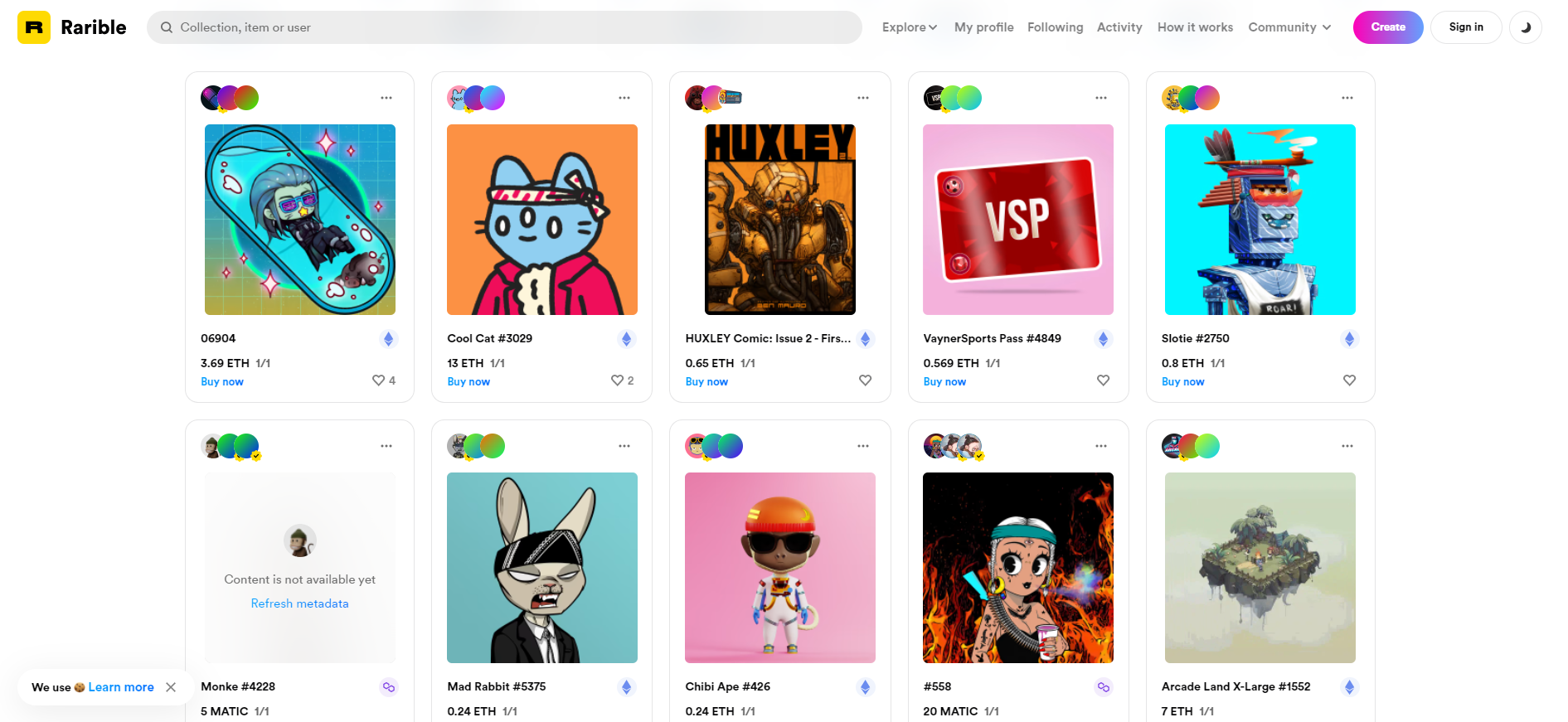 There is a laze minting feature which makes your minting without paying. It allows you to mint a token on Rarible without creating a blockchain entry so that you skip the gas fees to create your NFT. Simply switch on "Free minting" during the creation process.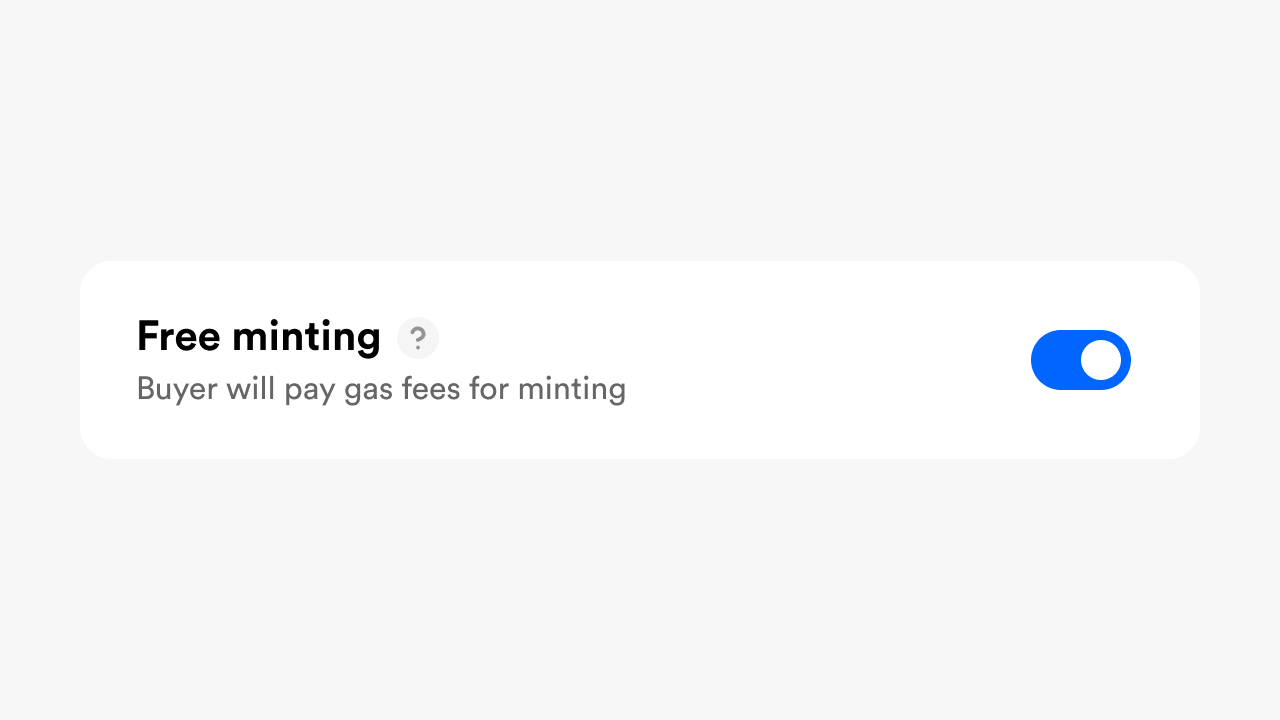 If you are interested in Rarible and want to learn more, visit and explore more.
RARI Token
Created in 2021, RARI is an ERC-20 governance token that gives its holders the right to influence Rarible's development. If you own RARI token, you can submit and vote on proposals to change trading fees or add new features in the community, even act as community moderators, Of course, you can also curate artwork on the platform.
RARI has a maximum supply of 25 million tokens, 60% of which has been reserved for rewarding platform users, and 10% of which were airdropped to NFT holders in the crypto community. Investors and the Rarible team received the remaining 30% of the RARI token supply.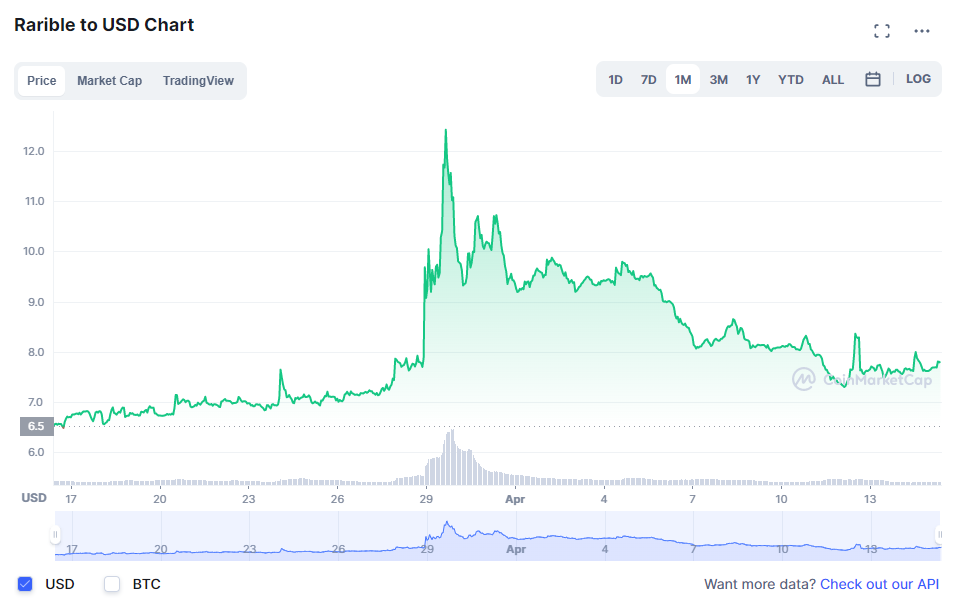 OpenSea vs. Rarible
OpenSea is a larger marketplace and has been in business longer than Rarible. Moreover, the platform supports more crypto wallets while offering cross-blockchain support for ethereum, polygon, and klatyn, so it could be a better fit for NFT creators and buyers who want more flexibility.
Rarible also offers three blockchain options — ethereum, tezos, and flow — for NFT creators and buyers, but it's a better platform for NFT creators since it offers up to 50% in royalties (as opposed to OpenSea's 10% rate) each time your NFT resells.
Some significant marketplaces don't allow listing or NFT auctions on other platforms. But Rarible can. It is an unfair advantage. Users can see and manage the NFT collection on OpenSea even after creating it on Rarible. What's more, they expand the use-case of its native token $RARI by allowing users to list items on OpenSea in exchange for it.
Rarible's attraction
Rarible addresses all the issues that creators face while getting started with NFT creation. Thus, it has started to become the go-to NFT marketplace for individual/freelance artists and creators around the globe.
Up to date, the general idea is to mint NFTs while creating, but costs gas fees. Now the gas fees on Ethereum is not relatively stable or even low which can be too much in some regions for novice artists and creators.
To tackle this friction of getting started, Rarible announced the Rarible Protocol that has lazy minting. It allows creators to store metadata and other NFT related information in the rarible backend. NFTs are later minted (stored on blockchain) when it is sold. As a result, it could open gates for many creators as user experience skyrockets since there is no crypto involved at the start.
Furthermore, it even introduces fee-splitting which can unleash the idea of co-creating an NFT.