If you're serious about acquiring cryptocurrency without risk, you'll need to look to alternatives for earning that promise a greater payout. In the article of earning with risk, we have mentioned about how to get award from learning. Through the earning and learning system, you will be gifted with the dual benefit: earning cryptocurrency also increasing your knowledge of how it can be used.
Here's to introduce how it works and the steps you can take to maximize your earnings as you learn. We are going to discuss the topic from the examples of Coinbase, Coinmarketcap and Binance.
Coinbase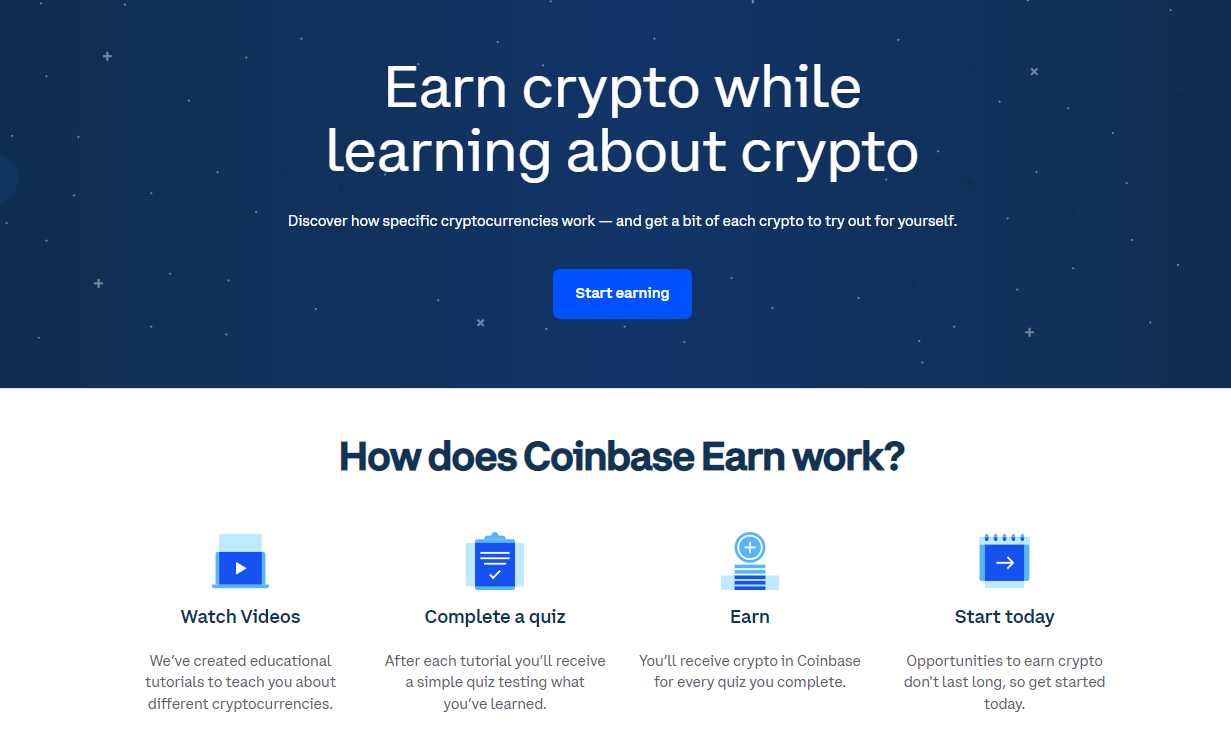 "Earn crypto while learning about crypto" is the slogan of the educational zone from cryptocurrency exchange Coinbase. In return for watching videos and taking quizzes on cryptographies whose tokens are listed on Coinbase, you can earn a small portion of that token.
For example, you can earn MKR tokens for learning about how Maker works, and an impressive XLM for learning about Stellar.
As the cryptocurrenies are listed on Coinbase, you can check the price before or after learning. For MKR's price, you can directly search it on Coinbase Price. Once you get the token, you can trade it on the Coinbase market.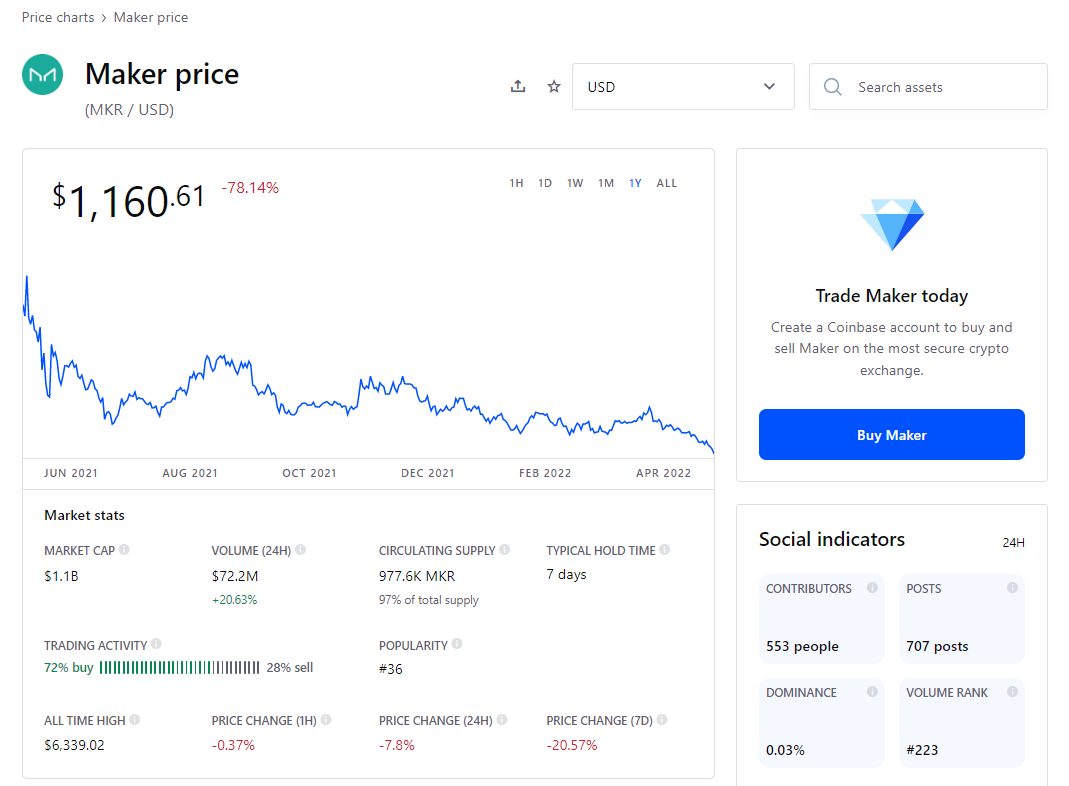 Coinbase is a trusted and regulated US exchange which has already been a publicly listed company. Therefore, content on its educational portal is trustworthy. Compare with many of faucet sites on the web, the information you will acquire through completing its educational primers is very useful.
Coinmarketcap
Besides, Coinmarketcap gives a more clear view. It points out that cryptoassets can be acquired by lessons and tests. Through watching videos and completing the quiz, you can definitely get crypto reward. How does it work? Let's move on and learn about it!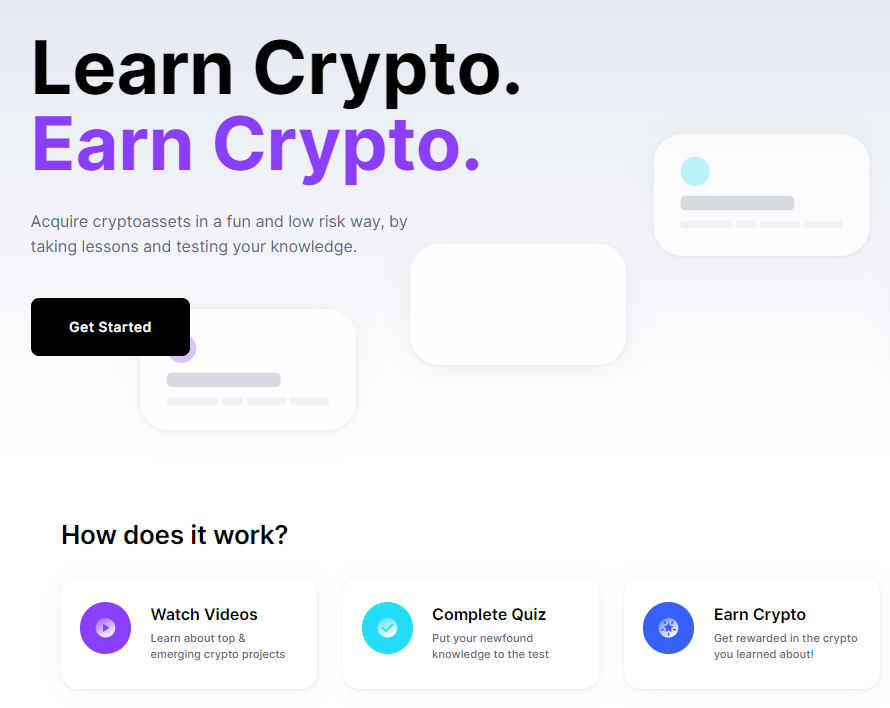 Move on the page, you can check various topics about tokens, protocols and projects. Most of them are concerned about blockchain and cooperated with Coinmarketcap. You can find the topic you are interested in and start to learn it.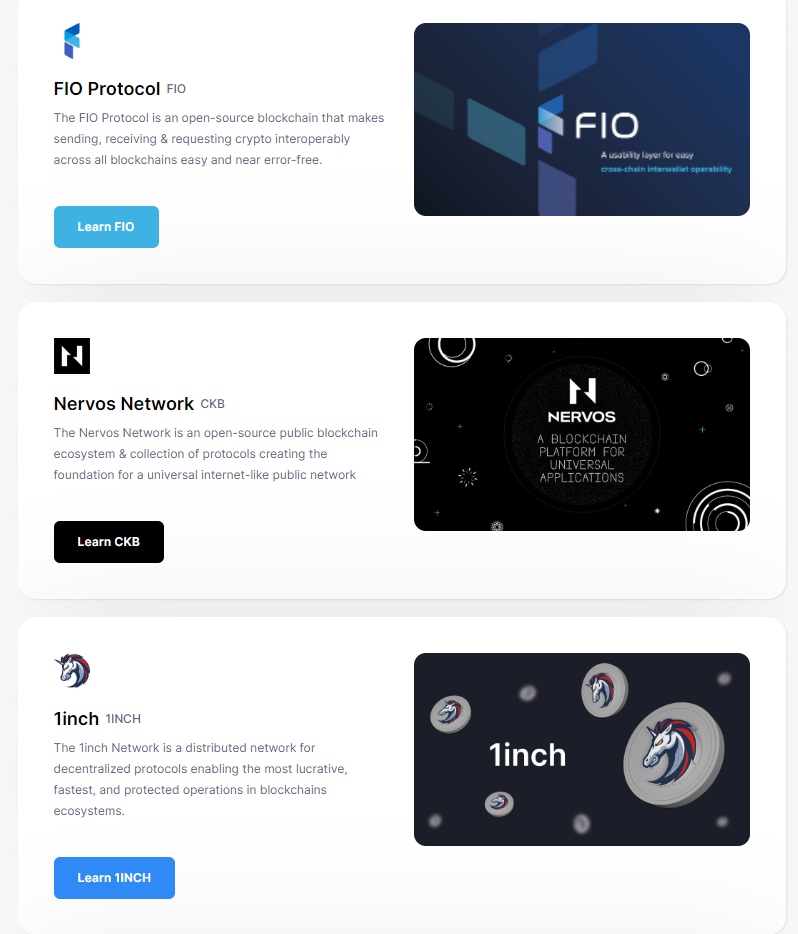 Take Sushiswap as an example. Start to learn Sushi and some lessons will be listed. Follow the lesson and learn about Sushiswap step by step. You will be guided to use Sushi.com as well as earning crypto.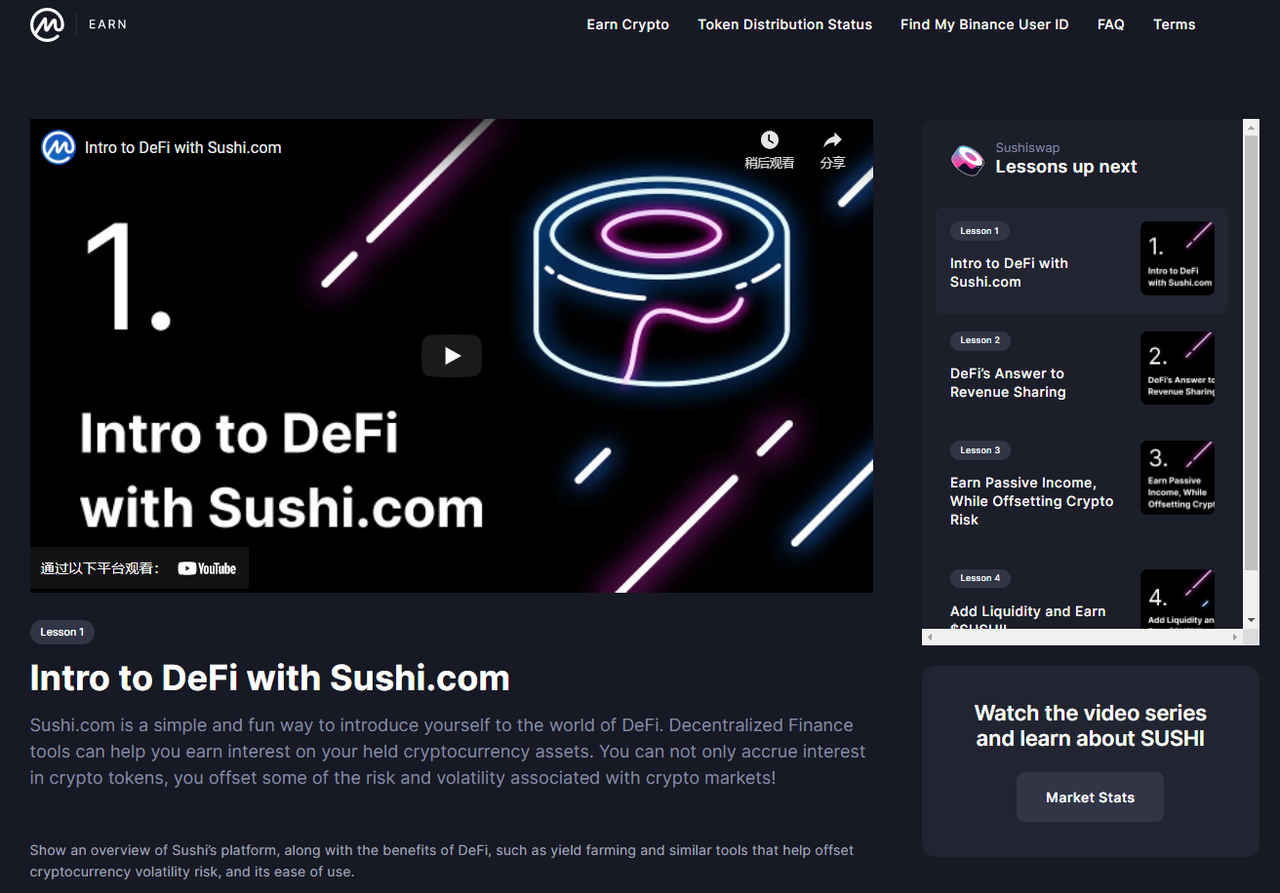 Whenever, you should DYOR(do you own research) before you investing in any tokens. Always be careful the platform you'd like to invest on. Always take care of your private information and do not trust anyone even exposing your information on public.
Binance
Compared with the above two platform, learning in Binance seems no purpose on profit. Binance Academy shows off various knowledge about blockchain and metaverse while corresponding quizzes are more in tendency of fun. You will not get any rewarded by completing quizzes but you can give yourselves a test after learning.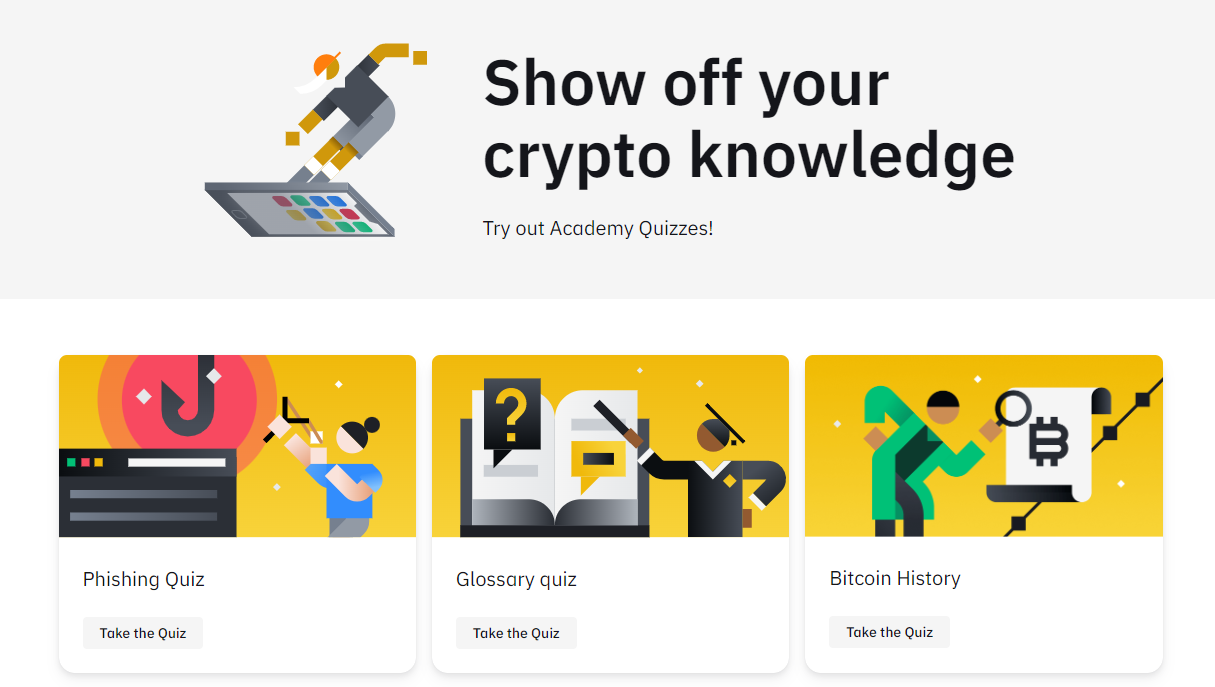 Quizzes about phishing and bitcoin history will be in simple ways while glossary quiz is divided in to three levels: beginner, intermediate and advanced. You can make a challenge for different levels.

When you start, a timer bar apprears on the top and 20 seconds will be given. Don't worry. It is the countdown for the answer also bring you a sense of urgency. It is a good way to test your learning outcomes. You will not get any substantive rewards but a sense of accomplishment.

Brave browser
Are you looking for a way of browse to earn? The brower brave is recommend. Easily speaking, you can earn while you are using the browser. The rewards can be from ads, auto-contribute or period tips. You will get the reward silently and found your balance getting increased. The fund is also as a token, you can customize the token you'd like to receive.
Have a try, and be careful always!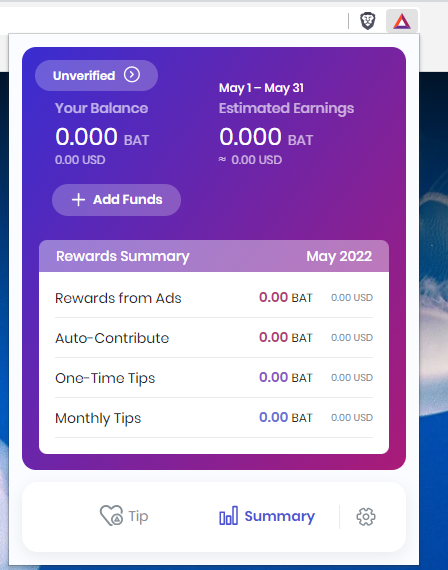 OXBTC Learn
Turn to OXBTC, you can also find learning here. We know it can be a little confusing when you're new. Here is the place to gently introduce you to some of the key concepts you need to start your journey into the crypto world.

Where you can earn from learning? Explore OXBTC Earn!
"Learn and Earn" can be easily from Learn tasks. In return for browsering on cryptocurrency and blockchain articles listed, you can earn a portion of coins.

Summary
In this article, we've looked at two easy ways of earning crypto. Coinbase Earn and CoinMarketcap Earn are well designed products which provide secure projects. Both help to increase crypto knowledge, in addition to awarding free tokens. Binance Earn is more in tendency of learning and testing. Brave makes earning easier through browsing and watching ads. These solutions are not perfect from a user perspective though.

Remember, there is no such thing as a free lunch. Be careful anytime.