When Bitcoin launched - back in 2009 - it faced an extreme challenge in increasing adoption. There were no cryptocurrency exchanges, no well-known trusted investors to follow, so the only way to buy bitcoin was by rewarding a miner who willing to sell some they had earned.
Obviously, Bitcoin needed an easier incentive system to build up its user base.
First Bitcoin transaction
In 2010, Laszlo Hanyecz spent 10,000 Bitcoins at a local pizza restaurant called Papa John's to buy himself two pizzas. Back then his Bitcoins were worth only $40. But, since the cryptocurrency wasn't yet a thing in the commercial world, Hanyecz reached out to the Bitcointalk community and openly traded his Bitcoins to anyone who would buy him these pizzas. As this transaction heralded the commercialisation of cryptocurrency in the real world, crypto fans named May 22 as the Bitcoin Pizza Day.
What is Bitcoin Faucet?
In the concept of usual faucet, water drips or flows. If you want to catch the water drop, put your hand under the faucet, you can catch randomly. Attempting to spread the drop, bitcoin, directly in potential users' hands- just like pass the baton in the game is how the bitcoin faucet was born.
In 2010 a Bitcoin developer called Gavin Andresen had the idea of creating something called a bitcoin faucet, to do just that. The faucet took the form of a simple webpage with a captcha to prevent spam or bots. Visitors who completed the captcha were awarded 5 BTC.
It seems crazy, but back then, bitcoin was worth even less than a dollar.
Would you click on an unverified link today to claim a currency you'd never heard of?
Of course Bitcoin now becomes the mainstream and in great demand, so no one is gonna miss any BTC for simple clicking. You can still earn money from bitcoin faucets, just need to be fully aware of how they work, the motivations behind, and what you will get in return.
How do Faucets work?
Most faucets require you to register with your private information so as to complete tasks entitled free coins. These tasks can include watching videos, clicking on ads, completing quizzes and browsing pages and so on.
These tasks may sound fun but repetitive, particularly you are surrounded with pop-up ads and other promotions. While laborious, this can provide a system for accruing a very modest amount of cryptocurrency.
What is Earn?
Besides normal investments, people are looking for fresh earning pathway. That's why more and more exchanges and marketplaces tend to open new zones for earning. Binance Earn provides various choices meet different investing demands, from savings to dual investment.

Another type of earning is to earn from learning. It works like faucet that you will get the token return through watching tutorials and completing quizzes. If you are interested in this earning type, you can learn more through how to earn while learning.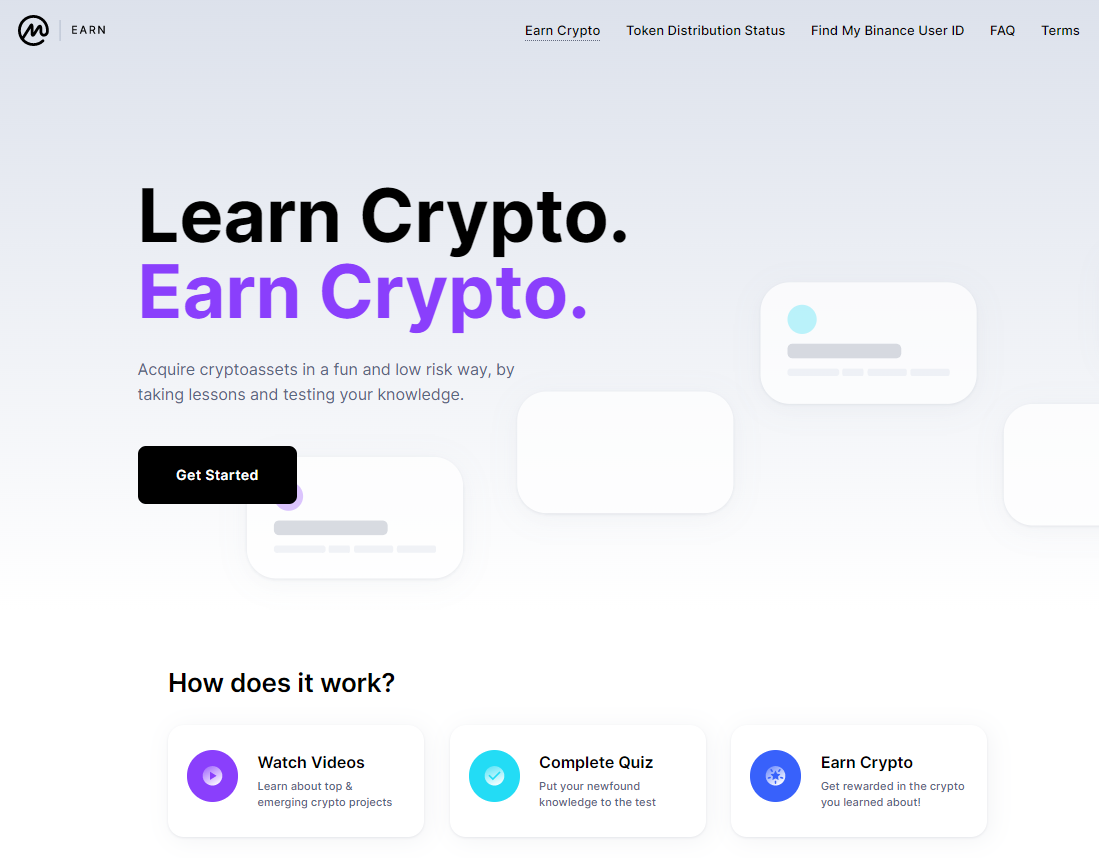 How about OXBTC Earn?
OXBTC Earn can be regarded as OXBTC Faucet. You can earn some coins from it through completing various tasks. What differs from official faucets is that OX Coin is not a kind of token, more likely a kind of point. You can redeem your earned coins then withdraw to the wallet.
Tasks can be divided into PTC and ATC: ACT means doing action tasks, PTC means doing browse tasks. You may make an order or read an article to complete the specified task. If you are curious how does it work, you should read about this guide.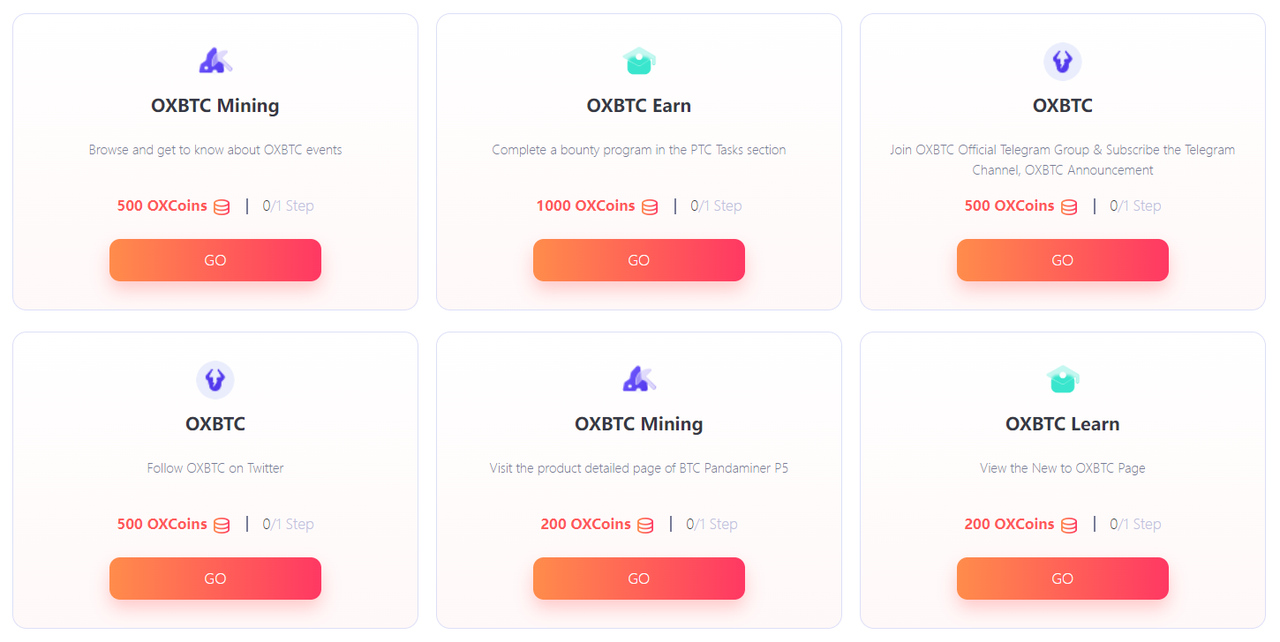 Can't wait to explore? Start with OXBTC Earn and grab coins right now.
What can I get from Earning?
Obviously, you can increase your income through the type of earning. You may earn tokens and trade them on the market or transfer your points for currency. How much you will get from depends on time you cost and difficulty of tasks. The more you invest in, the more you get in return.
Closing thoughts
Not all faucets work the same, however, and you may find some that provide a fairer way in terms of what they demand of you and reward you. Assess each faucet or platform on its own features, and decide whether the faucet is worth your time and precious information. Remember, be careful with every information exposed on different platform and take care of your account as well as assets.